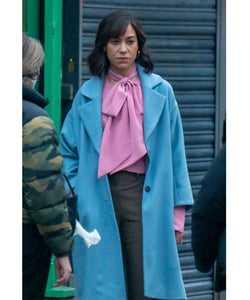 Stay Close Megan Wool Trench Coat
Stay Close Megan Wool Trench Coat:
Assuming you have at any point taken a gander at life momentarily, you would know how little and engaging our common life is; notwithstanding, on the off chance that you haven't, then, at that point, the recently delivered Remain nearby Series is ideal for such understanding. Following the storyline of a photojournalist, soccer mother, and manslaughter investigator sharing an associated impact of an occasion from an earlier time, the show is further earning respect from its previous dropped outfits assortment, including the Remain nearby Gigantic Overcoat, accessible now at a markdown. In this way, taking the brilliant motivation from the first, the talented crafters at The Jacket Factory have produced the Megan Remain nearby Cush Kind sized wool mix Coat's imitation with a comparative top notch fleece mix outside and delicate thick internal. Further, with a secured front, lapel collar, midsection pockets, plain sleeves, and appealing variety includes.